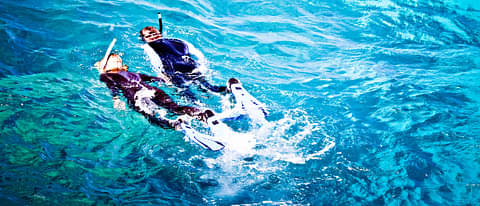 GREAT BARRIER REEF
Water Activities at the Great Barrier Reef
View Best Deals
Snorkelling trips, diving adventures and dolphin spotting.
You can't visit the Great Barrier Reef without getting wet. Dive in and get ready for the reef trip of a lifetime. Go snorkelling at the Coral Sea, spot dolphins, turtles and whales and take a scenic helicopter flight over the reef. Want to get deeper? Then jump in for a diving trip full of brilliant coral and tropical fish!

Book out Great Barrier Reef Water Activities below.