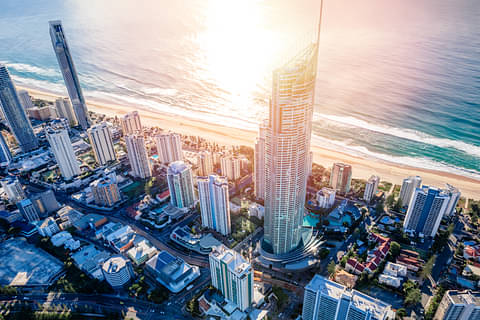 The best Australian tours, activities, and things to do at great prices
Australia's east coast is a sought-after destination for travelers seeking multi-day adventures, with an abundance of natural wonders, outdoor activities, and vibrant cities to explore. From the bustling streets of Sydney to the tropical paradise of Cairns, the east coast offers a diverse range of experiences for all kinds of travelers.
The iconic Great Barrier Reef and the stunning Whitsunday Islands are among the top attractions, while the scenic drives along the Great Ocean Road and the stunning beaches of the Gold Coast also draw visitors. With an array of multi-day tours available, such as the popular Fraser Island 4WD tour and a Whitsunday Islands sailing adventure, the east coast is an ideal destination for international travelers seeking an unforgettable Australian adventure.
Need help planning your trip?
Click HERE to contact one of our Travel Experts and we'll be in touch ASAP.
Why our Travel Expert, Kirsty, loves Australia's Easy Coast:
"You get to experience picturesque views and ever changing landscapes, making it one of the most popular travel destinations in the world. The East Coast connects the Great Ocean Road all the way to the Great Barrier Reef, with cities, beaches, wildlife and rainforests in between. There is so much magic to see and so many fun experiences to be had! You can dive, snorkel, hike, skydive, sail, camp, drink wine, take a scenic flight and more."