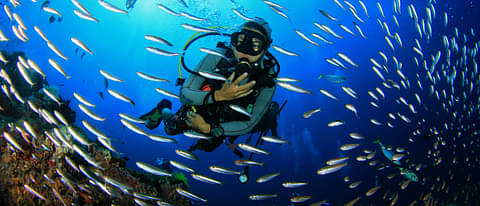 Reef adventures to remember
No trip to Cairns is complete without exploring the stunning coast and Great Barrier Reef! Whether it's kayaking, sailing, swimming or snorkelling, these Cairns tours have something for everyone! Head out to Fitzroy Island to paddle kayaks in the pristine water or go deeper and explore the incredible coral and sea life on a reef dive trip or snorkelling tour! Go sailing to gorgeous Upolu Reef or take your reef experience to the next level with a helicopter ride over the sparkling sea!
Check out our Cairns deals below.