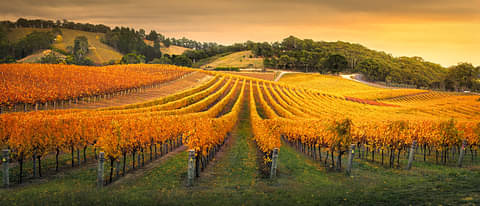 Wine and dine your way around the Barossa Valley.
Discover the best food and wine in Adelaide! Soak up stunning views and sip on world-famous wine at some of Australia's most renowned vineyards. Embark on a one-day wine tour on where you'll sip wine and enjoy delicious food pairings from gourmet pizza to local produce. You'll learn about winemaking, visit boutique wineries and experience cellar door tour. Book your retreat today!
Check out our deals on food and wine tours in Adelaide below.