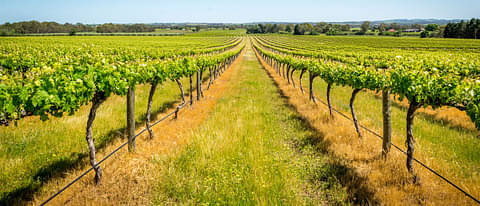 Welcome to South Australia's gateway city, Adelaide!

As South Australia's capital, largest city and the 5th most populous city in all of Australia, Adelaide holds no shortage of exciting tours and activities to suit every traveller's taste.
From a Coorong Adventure Cruise along the Murray River to a Sunrise Hot Air Balloon Flight over the Barossa Valley, South Australia's cosmopolitan coastal capital offers a wealth of culture, food, and fun– and with one of our tours or activities, everything in Adelaide is within reach at a great price. In fact, our Adelaide travel deals are so affordable, you may find you'll want to extend your stay to do everything on offer!
Adelaide tours and activities come in abundance, with Adelaide tour packages exposing you to a city bursting with culture and flavours.
Surrounded by buzzing cosmopolitan towns, Adelaide is also fringed by world renowned wineries in the infamous Barossa Valleym, with the neighbouring Kangaroo Island home to unique wildlife and Port Lincoln a hot-spot for great whites...you've also got the outback right on your doorstep!
Less than 20 minutes from the Adelaide CBD, lounge on pristine beaches, explore historic towns or kick back at chic cafes in the leafy inner east.
Could this be the perfect place to start your Aussie adventure! There's only one way to find out!
Book an Adelaide day tour, Adelaide multi-day tour or activity here, now!
Check out our Adelaide deals below.