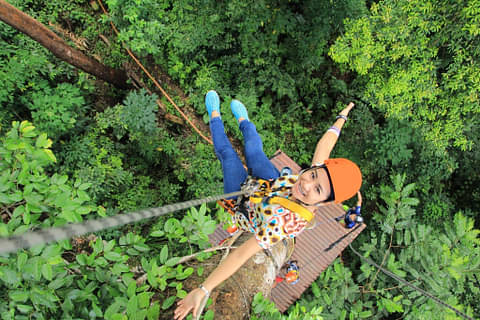 High speeds and even higher elevations.
Soar above the rainforest of New Zealand's North Island on a ziplining adventure in Rotorua. Catch panoramic views from treetop platforms and walk across epic swingbridges. It's a thrilling adventure that's not to be missed!
Book one of our ziplining tours in Rotorua today.