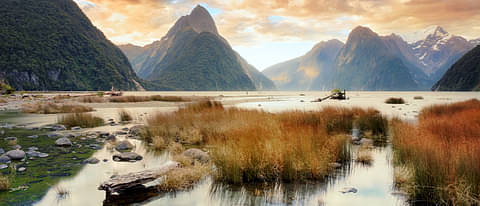 Milford Sound Cruise from Queenstown.
Queenstown is just over a 3 hour drive to the beautiful national park of Milford Sound. Enjoy a full day exploring the stunning fiordland or just spend a couple of hours taking in the highlights. Keep a lookout for dolphins!
Check out our deals on national park tours from Queenstown.