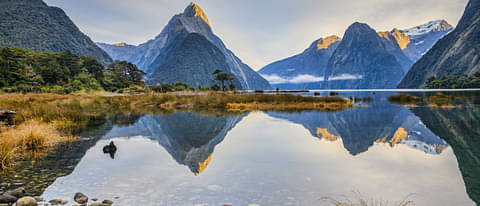 Deals on Milford Sound Cruise & Glenorchy Island Kayak Tour.
Calling all nature lovers! We've found you the best deals on wildlife tours from Queenstown, whether you want to explore the stunning fiordlands of Milford Sound or spot native birds on Pig & Pigeon Islands in Glenorchy, we have the trips for you!
Check out our deals on Queenstown wildlife & nature tours below.