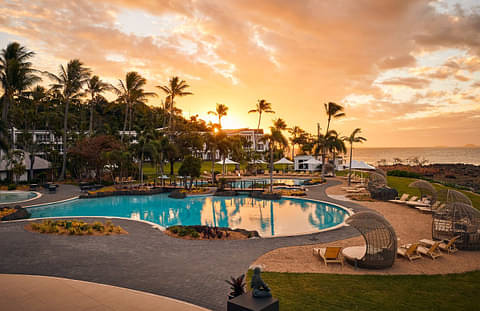 Explore the reef, relax on pristine beaches and get your much needed dose of vitamin sea.
Nestled amidst the Whitsunday Islands and just a 30 minutes ferry ride from the mainland, Daydream Island is recognised as one of the most beautiful islands in Australia. Living Reef, the centrepiece of Daydream Island is home to a plethora of marine creatures, making the island a perfect destination for snorkelling and scuba diving lovers. Prefer to stay dry? Visit the Underwater Observatory that takes you 4 metres under the surface where you can watch marine life as they go about their day in their natural habitat. Explore Daydream Island on a guided tour or travel out to the Great Barrier Reef from the island to enjoy the getaway that you've been dreaming of.
Explore our tours and activities in Daydream Island below!