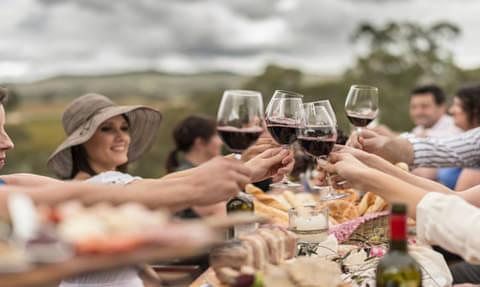 A wine tasting journey like you've never experienced before.
Barossa Valley is home to more than 150 amazing wineries. Jump on a winery and food tour and get yourself sipping on Barossa's outstanding vintages while learning about what makes Australian wine so special. Want to take things to the next level? Discover the enchanting landscape and wonder of nature on a hot air balloon adventure.
It's time to jump on a palate-boardening wine tasting experience! Explore our tours and activities in the Barossa Valley below.