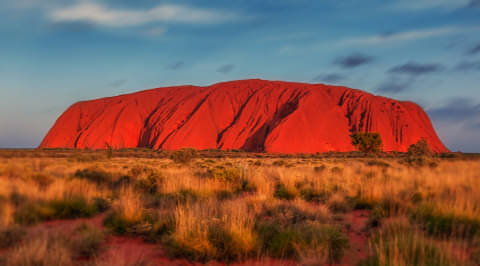 Bush walks, culture and sunsets.
Want to experience the magic of Uluru but short on time? Don't worry, on a day trip to Uluru you really can pack it in! Take in all the wonder of the are, from Kata Tjuta to The Rock itself, and enjoy stunning bushwalks in between. The top the day off, sit back with a glass of bubbles and watch the breathtaking Uluru sunset. It doesn't get better than this!

Check out our day trips to Ayers Rock below.