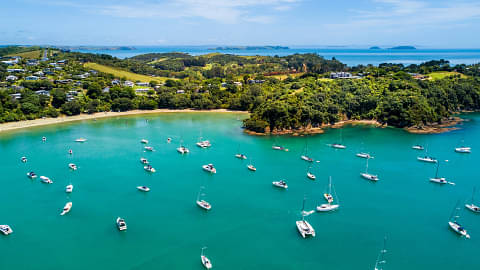 Waiheke Island Tours & Activities
Welcome to Waiheke Island, a paradise just a short ferry ride away from Auckland, New Zealand.
Get ready to immerse yourself in the beauty of this island gem with our incredible Waiheke Island tours and activities!
From breathtaking beaches to award-winning wineries, there's something for everyone on Waiheke. Whether you're seeking adventure, relaxation, or a taste of the good life, our curated tours have you covered. Explore the island's hidden treasures, indulge in world-class wines, and create unforgettable memories.
Check out our featured tours below and start planning your perfect Waiheke Island adventure!