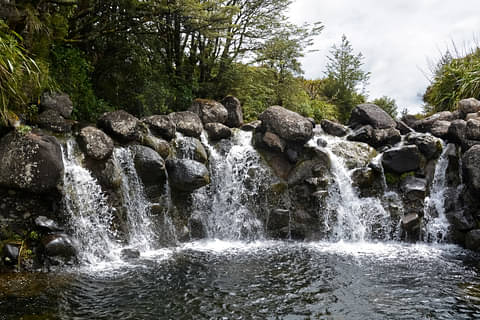 A nature-lovers paradise, Turangi is the gateway to the bountiful and beautiful Tongariro National Park.
From rafting down the Tongariro River to the scenic 15km River Trail that's perfect for both biking and hiking, those who are seeking adventure will also love it here.
The Tokaanu Thermal Pools are also a popular destination for those wanting to escape the hustle and bustle and relax a little, with an abundance of charming cafes also jotted throughout Turangi.
Located just a 40 minute drive by car or bus from Taupo town, there's also the Whakapapa Ski Area less than an hour away, with 20 minutes all that seperates Turangi from the start point of the Tongariro Alpine Crossing.
We've compiled a list of our favourite Turangi tours and activities below for those looking to start their next adventure, so check them out now!