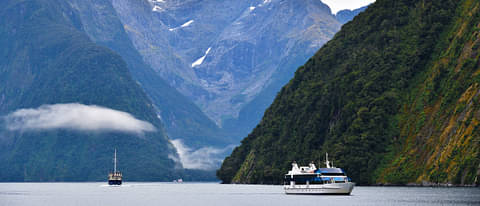 Deals on Milford Sound Cruise from Queenstown.
Explore Queenstown's surrounds on a beautiful Milford Sound Cruise. Whether you want to spend a full day at Milford Sound exploring the fiorland or just a couple of hours we have the Milford Sound Cruise for you. Keep your eyes peeled for waterfalls, Fur seals, dolphins and even penguins!
Check out our deals on Milford Sound Cruises from Queenstown below.