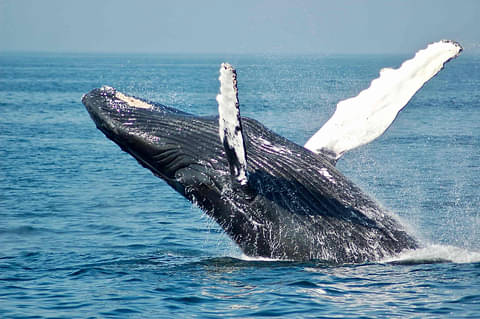 Cruise through beautiful North Island!
Spot dolphins, including the Common, Bottlenose, or Orca species. They like to swim along with the boat as it travels over the water, and some dolphins can reach impressive speeds of 50 kilometres per hour! This is a great way to discover the wild marine mammals which thrive in the waters surrounding Auckland, you won't be disappointed.
Check out our dolphin and whale watching deals on North Island below.