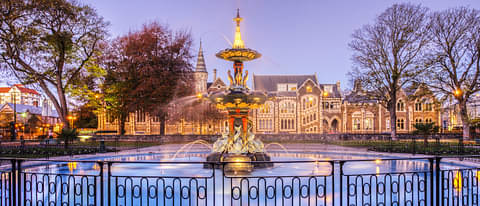 CHRISTCHURCH
Working holidays and adventures in Christchurch.
View Best Deals
New Zealand's most up & coming city.
With trendy restaurants, pop up bars and contemporary art galleries, Christchurch is a vibrant little place. Explore its surrounds and you'll discover the idyllic Hanmer Springs and snowy peaks of Mount Hutt. Whether you want to start your working holiday, embark on a South Island road trip or grab a flexible bus pass round the island - we've got your Christchurch adventure covered!
Check out our Christchurch deals below.