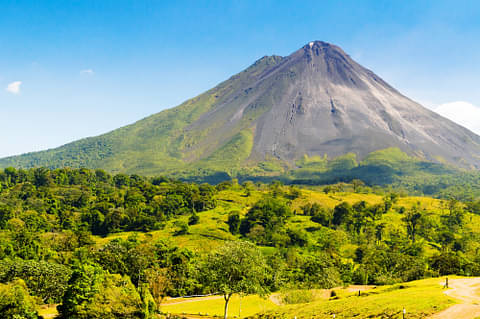 Home to the Arenal Volcano
La Fortuna is one of Costa Rica's most popular destinations - and for good reason! Head to the most active volcano in the country, the Arenal Volcano on a day trip and take a rainforest walk full of fascinating sights. Immerse yourself in nature as you explore the areas natural beauty and discover the incredible flora and fauna. Or, immerse yourself in the natural hot springs for a relaxing soak!

Check out our deals in La Fortuna below.