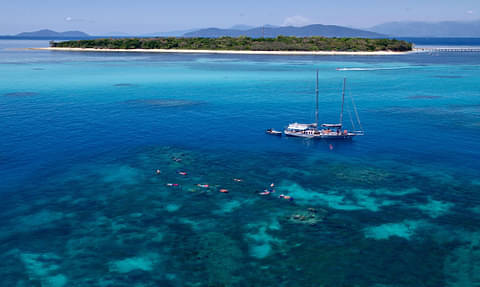 GREEN ISLAND
Tropical Waters, Golden Beaches & Lush Rainforests
View Best Deals
Discover the vibrant tropical island and its surrounding reef.
Located just 45 minutes off Cairns, Green Island is a 6000 year old coral cay located in the Great Barrier Reef Marine Park. This popular destination is home to a diverse range of flora and fauna as it is the only coral cay on the Great Barrier Reef that has a rainforest growing on it. Jump on a snorkelling or diving tour to experience the unique underwater world surrounding the island. Explore the rainforest and learn about the different species of native plant species and colourful birds that call Green Island their home.
Explore our tours and activities in Green Island below!