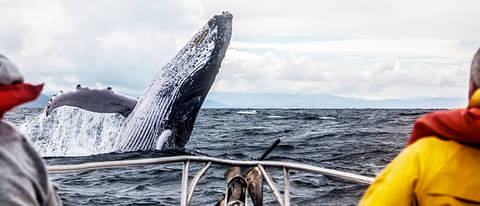 Whale watching tours - the experience of a lifetime!
Seeing a whale or dolphin in the wild is one of life's ultimate must dos.
Australia and New Zealand present two of the best locations for you to whale watch and dolphin watch, with our whale watching tours and dolphin tours, some of the best on offer!
Spot orcas off the coast of New Zealand on a whale watching tour from Auckland, kayak alongside bottlenose dolphins in Byron Bay or look out for Humpback whales on a highspeed tour from Sydney.
Whatever you do, you'll remember it for the rest of your life!
Check out our deals on dolphin and whale watching below