Duration
5 Days 4 Nights
Max Group Size
16
Minimum Age
12+

i
Fitness Level
Moderate
Meals
Some included

i
Start & End Location
Chiang Mai
What's Included
Get up to $40 cash back per person when you book with us

All accommodation: Hotels (1 Nights), Huts (3 Nights)

Variety of delicious meals: 4 Breakfasts, 3 Lunches, 3 Dinners

All transport between destinations

Trek to remote Thai hilltribe villages across 4 epic days

Lod Cave visit and bamboo rafting

Incredible prehistoric coffin cave visit

Guidance from an amazing G Adventures Chief Experience Officer (CEO) throughout
What to Expect
Head out from wondrous Chiang Mai and through a national park to Lahu and Karen villages, spend time with a shaman, explore deep caves by bamboo raft and marvel at the lush jungle scenery on this epic 5 day adventure!
Then, arrive at the hilltop village of Ban Jabo for the warmest of welcomes to end your trip.
Where we visit
Day 1: Chiang Mai
Arrive at any time and to meet your CEO and fellow travelers. Opt to join the group for a local meal afterwards and don't forget to see the notice in the lobby (or ask reception) for the official time and place to meet up with the group.
Accommodation: Hotel
Day 2: Chiang Mai/Ban Pha Mon
Today you'll drive from Chiang Mai to the trailhead. Trek through an area tucked away in the hills of northern Thailand where the most colourful and unchanged traditional communities can be found. Learn about bush food and medicinal plants and enjoy lunch en route before continuing through rice fields and valleys to reach the first village of a Lahu tribe. Often, each of these diverse hilltribe villages will have their own unique language, clothing style, and belief system that differs significantly from those of neighbouring tribes. You are well looked after by your CEO and local guides, who take the responsibility of preparing all meals and carrying food supplies, although you can assist with food prep and cooking, or check out a local Lahu massage.
Trekking: Today you'll trek for approx. 3 hours and 30 minutes between Ban Mae Malai and Ban Pha Mon for around 7km.
Accommodation: Homestay
Please note: The exact itinerary of the walking on this trip may change from time to time, taking into account the weather and local conditions. Also, please note there may be times when the use of video and/or still cameras may be inappropriate - your CEO and guides will be able to advise you. Be prepared for the accommodation to be basic; remember, it's all about an authentic and unique experience!
Day 3: Ban Pha Mon/Ban Muang Pam
Trek for about six hours and between villages, over farmlands and grasslands and acend to the ridgeline. Learn about bush medicine, seasonal fruits and plants and seeds and then slip your wet shoes on and descend to the Huew Hin Poon Creek for lunch.
Here, go for a swim and help the local guides make a friction fire and prepare lunch. Continue another hour and a half to the jungle Buddhist temple outside the second village. Spend the night in the Karen village learn about wood carving, weaving and cooking. Opt to learn about medicine from a shaman or play football with the locals.
Trekking: Today you'll trek for approx. 6 hours and 30 minutes between Ban Pha Mon and Ban Muang Pam for around 12km.
Accommodation: Homestay
Day 4: Ban Muang Pam/Ban Jabo
After breakfast, leave the village and continue on, trekking beside the Pam River through lush jungle. Arrive at Tham Lod, a 1666m deep cave, and enter by bamboo raft as you move to different chambers. See hundreds of log coffins, some as old as 2,000 years, buried in these remote, chilly caves with some tight passages where locals believe spirits lurk! This is a truly unique experience. Following the cave visit and lunch travel to Ban Jabo, a Black Lahu village. Learn about the Lahu culture, try out some traditional activities, and lend a hand making dinner using regional products and cooking methods.
Trekking: Today you'll trek for approx. 3 hours between Ban Muang Pam and Ban Tham Lot for around 7km.
Accommodation: Homestay
Day 5: Ban Jabo/Chiang Mai
Following breakfast, bid farewell to your hosts and return by private van to Chiang Mai, arriving at approximately 3pm. Here, your tour ends on arrival.
Please note: We recommend booking your departure flight no earlier than 6pm.
Frequently Asked Questions
Simple and clean hotels and hostels; affordable public and private transport; lots of optional activities.
Eating is a big part of traveling. Travelling with G Adventures you experience the vast array of wonderful food that is available out in the world. Generally meals are not included in the trip price when there is a choice of eating options, to give you the maximum flexibility in deciding where, what and with whom to eat. It also gives you more budgeting flexibility, though generally food is cheap.
A variety of styles of hotels/guesthouses are used on this tour. In many instances they might not be like what you are used to back home, as service and efficiency can vary. In some areas we stay in simple local guesthouses in stunning locations – rooms are small and basic, may be multi-share, and there may be shared toilet facilities and showers.
For details of your joining hotel please refer to your tour voucher, G Account, the G Adventures App or contact your travel agent.
Joining Instructions
When arriving to Chiang Mai Airport, You can take a taxi from the entrance of Airport to your hotel. The cost of this transport should be between 300 - 500 THB.
If you are arriving into the Chiang Mai Train Station or Bus Station, you have two transport option. Public Pick-Up taxi or a Tuk Tuk taxi. Public Pick-Up Taxi is about 60 THB per person. The Tuk Tuk Taxi price is to be negotiated. Please note, this option can be very expensive and you may get taken to a shop along the way.
We recommend using a backpack for your convenience, or a medium-sized suitcase if you prefer. A daypack is also essential for carrying everyday items. Space is limited on transportation, so there is a limit of one main piece of luggage per person. You will be responsible for carrying your own luggage. Be sure to check weather conditions online before you depart. We recommend you bring sun protection cream from home to ensure it meets your needs.
During the trek, you will only need to carry a daypack with your essentials. Your luggage will be stored at the start hotel in Chiang Mai and your valuables in a group safety deposit box.
Your CEO will provide instructions on what you need to bring in your daypack on the trek. Usually, this includes a couple of changes of clothes, wet shoes (for river crossings), personal toiletries, flashlight/headlamp, tissues, any personal medications, and electronics you wish to bring along. A small drybag for electronics and a reusable water bottle may also be useful. You will be carrying your pack during the trek. Guides will supply drinking water and have first aid kits.
Packing List
Conservative Dress:
• Modest clothing that covers knees and shoulders (Long pants, long skirts, shirts that cover shoulders)
• Shawl or scarf (for temple visits)
Documents:
• Flight info (required) (Printouts of e-tickets may be required at the border)
• Insurance info (required) (With photocopies)
• Passport (required) (With photocopies)
• Required visas or vaccination certificates (required) (With photocopies)
• Vouchers and pre-departure information (required)
Essentials:
• Binoculars (optional)
• Camera (With extra memory cards and batteries)
• Cash, credit and debit cards
• Day pack (Used for daily excursions or short overnights)
• Ear plugs
• First-aid kit (should contain lip balm with sunscreen, sunscreen, whistle, Aspirin, Ibuprofen, bandaids/plasters, tape, anti-histamines, antibacterial gel/wipes, antiseptic cream, Imodium or similar tablets for mild cases of diarrhea, rehydration powder, water purification tablets or drops, insect repellent, sewing kit, extra prescription drugs you may be taking)
• Flashlight/torch (Headlamps are ideal)
• Fleece top/sweater
• Footwear
• Hat
• Locks for bags
• Long pants/jeans
• Moneybelt
• Outlet adapter
• Personal entertainment (Reading and writing materials, cards, music player, etc.)
• Reusable water bottle
• Shirts/t-shirts
• Sleepwear
• Small travel towel
• Sunglasses
• Toiletries (Preferably biodegradable)
• Watch and alarm clock
• Waterproof backpack cover
• Windproof rain jacket
Health & Safety:
• Face masks (required)
• Hand sanitizer (required)
• Pen (Please bring your own pen for filling out documents.)
• Quick Covid Test/Antigen Test
• Rubber gloves
Light Hiking:
• Hiking boots/sturdy walking shoes
• Hiking pants (Convertible/Zip-off and quick dry recommended)
Sleep Sheet and Pillow:
• Sleeping bag liner/sleep sheet
• Travel pillow
Warm Weather:
• Sandals/flip-flops
• Shorts/skirts (Longer shorts/skirts are recommended)
• Sun hat/bandana
• Swimwear
Wet Weather Trekking:
• Pack liners to waterproof bags
• Rain gear
• Waterproof footwear (For river crossings)
Policies
Terms & Conditions:
Please be advised that a 2-week period of traditional slash and burn farming occurs in this region between March and April (start date varies). During this time your trek may follow an alternate route to avoid uncomfortably smoky areas.
When arranging your transportation, such as flights, please take into consideration the below time restrictions for joining and departing from your group. With these times, we have taken into account travel time to/from the airport in the given destination and required time for check-in or baggage collection/immigration.
- Your flight must arrive by or before: Arrive at any time.
- Your flight must depart no earlier than: 18:00 on Day 5
On all tours all travellers must have received a full COVID-19 vaccination with the final dose given at least 14 days before the start of the tour.
Cancellation Policy:
For a tour departing between January 19, 2022 and April 30, 2023, travellers will be permitted to cancel their confirmed tour services, pre- or post tour accommodation services, extra services, or transfer services at any time prior to 14 days from the date of tour departure at no charge if they also rebook another tour service and/or reschedule travel to a later date, which later date must be within two years of the initial departure date.

The traveller must rebook their deferred travel at the same time as their cancellation in order for the policy to be applicable.

For tours booked to depart between January 19, 2022 and April 30, 2023, the traveller will be responsible to pay the difference if the rebooked tour is priced higher than the original tour and will receive a travel credit for the difference that will be kept on file with The Supplier for two years from the date of rebooking if the rebooked tour is priced lower than the original tour.
Tour Operator
G Adventures Asia
Chiang Mai Gate Hotel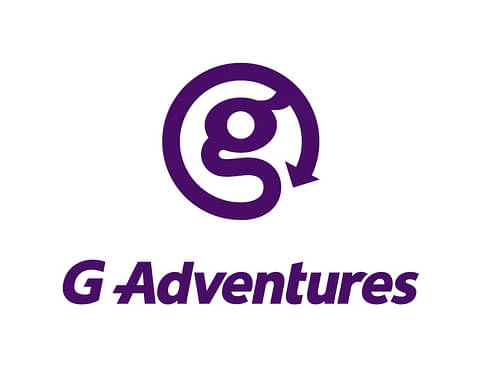 Reviews for Northern Thailand Hilltribes Trek - 5 Days
Flexible booking
Book your experience stress-free and know we're here to help.
Get Instant Confirmation