Duration
30 Days 29 Nights
Minimum Age
18

i
Meals
Some included

i
Start & End Location
Bangkok
Best Seller
HOT RIGHT NOW

i
Vaccination Required
What's Included
Get up to $410 cash back per person when you book with us

All accommodation: Hotels (10 Nights), Hostels (13 Nights), Sleeper Train (4 Nights), Local Homestay (2 Nights)

Variety of delicious meals: 23 Breakfasts, 3 Lunches, 3 Dinners

All transport between destinations

Explore history at Angkor Wat

Taste local flavours with a Khmer meal in a small village

Relax in the sunshine on golden beaches

Take in majestic views of Halong Bay

Wander local markets

Bond with your travelmates on a night out in Siem Reap

Cruise the Mekong on a long houseboat over two days

Visit the picturesque Kuang Si waterfalls

Guidance from an amazing G Adventures Chief Experience Officer (CEO) throughout
What to Expect
Are you aged between 18 and 30-something and looking to explore the best that Indochina has on offer?
Are you wanting to see and do as much as possible while sticking to a reasonable budget?
Are you looking to make friends that will last long after your holiday?
Lucky for you, we have the perfect Indochina tour! Now's the time to explore Thailand, Vietnam, Laos and Cambodia on your terms with this tour that's affordable for young travellers. Search for age-old stories at ancient sites like Angkor Wat, tap into the pulse of Southeast Asia's most famous cities and find a new watering hole (or two) along the way. There's a lot to Indochina, and this 30 Day Tour has just enough free time and fun to help you bring your sense of adventure to every part of it. With one month, four countries and countless ways to connect to this region, it's time to see what you've been missing!
Where we visit
Day 1: Bangkok
Arrive at any time and welcome to Thailand's bustling capital - Bangkok! Tonight, it's your opportunity to meet your CEO and fellow travellers, and learn more about your tour. Connect with new friends on your first night out and get ready for tomorrow's adventures!
Accommodation: Hotel
Please note: You must arrive on tour with your Vietnamese visa. See the Visa section of the Tour Details for more information and exceptions.
Day 2: Bangkok/Siem Reap
Today you'll cross the border from Thailand into Cambodia, your home base for exploring Siem Reap and the incredible Angkor Wat. Taste all manners of salty, sweet, spicy, and sour with a delicious Khmer meal at New Hope Restaurant or Phila's House, kickstarted by our non-profit partner, Planeterra, or with a local family in a nearby village.
With so many travellers coming through this area, alternating experiences helps to allow multiple small businesses to flourish. Both experiences are truly unique and memorable.
The New Hope Vocational Training Restaurant provides skill-building opportunities to marginalized community members. The project also funds the adjacent free community school and health centre. Meals at Phila's house support the education of underprivileged children in the area. Visit either project – both run by locals – and see how they have supported positive change in the community.
Transport: Today you'll travel via private vehicle for approx. 4 hours between Bangkok and Aranyaprathet, before the 1 hour border crossing into Cambodia's Paôy. In the afternoon, you'll then spend approx. traveling between Paôy Pêt and Siem Reap
Accommodation: Hotel
Day 3: Siem Reap
Watch the sun rise over the majestic and mystifying ruins of Angkor Wat on a a tour of the impressive ancient ruins with a local guide. Explore magnificent Angkor Wat temple, visit the enigmatic faces of Bayon within the walled city of Angkor Thom and tour Ta Prohm (aka the "Tomb Raider" temple), which is slowly being swallowed by the jungle. Then, spend the rest of the day discovering this ancient city your way.
Later, head to the infamous Pub Street, where the party goes round the clock. Head to YOLO Bar for a free drink and insect tasting, if you so desire. Cheers to all the life-changing adventures with newfound friends and dance the night away!
Accommodation: Hotel
Day 4: Siem Reap/Phnom Penh
Today you'll ravel to Phnom Penh, Cambodia's busy capital nestled along the mighty Mekong River. Get your bearings on an orientation walk with your CEO and spend the rest of the evening at leisure.
Transport: Today you'll travel via local bus for approx. 7 hours between Siem Reap and Phnom Penh.
Accommodation: Hotel
Please note: For the bus ride, it is best to have your earplugs ready if you are not a fan of loud Khmer pop music! Also, have a layer available in case the air-conditioning is up too high.
Day 5: Phnom Penh
Spend the day diving deep into Phnom Penh's culture and history. Later, discover the foodie side of this city on a street food crawl with your CEO - bring your appetite and your wallet as you visit the best spots to eat and experience the local street food. Yum!
Accommodation: Hotel
Please note: Phnom Penh can be confusing and we recommend to always keep a hotel card with you when you are exploring.
Day 6: Phnom Penh/Koh Rong
Ride in style to Sihanoukville and board a speedboat to your own private beach on Koh Rong island. Take the afternoon to taste local seafood, snorkel the coral reefs, or sit back and relax with a drink before hitting the warm waves.
Transport: Today you'll travel via private vehicle for approx. 5 hours between Phnom Penh and Sihanoukville. You'll also take a 2 hour speedboat ride between Sihanoukville and Koh Rong.
Accommodation: Hotel
Please note: During monsoon season (between June to October), this itinerary may be subject to change based on weather conditions. If heavy rains and flooding prevent our boat from safely travelling to Koh Rong island, we will provide alternate activities and accommodations in a nearby town.
Day 7: Koh Rong
Make the most of your last full day on this pristine island. Do anything you might have missed the day before, like snorkelling, fishing, hiking or kayaking. Wait 'til after sunset to swim in a sea of blue sparkles caused by phosphorescent plankton. Ooh la la!
Accommodation: Hotel
Day 8: Chambok Homestay
Today you'll head back to the mainland and journey to Chambok Village where you'll spend the night and get to know the local people over a delicious Cambodian home cooked meal. Immerse yourself in the community and wander around this remote region.
Transport: Today you'll travel via ferry for approx. 2 hours between Koh Rong and Sihanoukville. You'll also travel for approx. 2 hours via private vehicle between Sihanoukville and Chambok.
Accommodation: Homestay
Day 9: Chambok Homestay/Ho Chi Minh City
Cross another border into Vietnam, stopping in the famed Ho Chi Minh City where you'll spend the night at a popular backpackers hostel. Walk to nearby Bui Vien Street where people come to eat, drink and experience the city's vibrant nightlife, or visit the Cho Thai Binh market right next to the hostel for tasty local specialties. You can also choose to venture to one of the many rooftop bars for a panoramic view and live music.
Transport: Today you'll travel via private vehicle between Chambok and Bavĕt, Bavĕt and Mộc Bái and via local bus between Mộc Bái and Ho Chi Minh City.
Accommodation: Hostel
Day 10: Ho Chi Mink City/Nha Trang
Feel the pulse of Vietnam's biggest city on a CEO-led orientation walk, with free time after to double back to your favourite spots! Shop 'til your heart's content, immerse yourself in local culture, or just wander the streets to take in the city's unique vibe. Tonight, catch up on sleep on an overnight train to Nha Trang.
Transport: Tonight you'll travel via overnight train between Ho Chi Minh City and Nha Trang for approx. 11 hours.
Accommodation: Sleeper Train
Please note: During January/February, Tết (the Vietnamese Lunar New Year) sees millions of Vietnamese commute to be with their families and celebrate. While this is a fascinating time to travel through Vietnam, availability of transport may mean that we will replace the overnight train with an overnight bus.
Day 11: Nha Trang
You've arrived! Welcome to the eastern sea. Take this morning to explore local shops and markets, rejuvenate in a therapeutic mud bath, relax on the beach or visit nearby historical sites before an evening street food crawl with your CEO.
Accommodation: Hostel
Day 12: Nha Trang/Da Nang
Take in the city views while floating in the rooftop pool or chill out by the rooftop bar. Get the best of both worlds here by being close to the beach with exclusive access to the hotel lounge. Tonight, hop on another overnight train to continue to Hoi An, stopping first in Da Nang for a short transfer.
Transport: Today you'll travel via overnight train to Da Nang for approx. 10 hours.
Accommodation: Sleeper Train
Day 13: Da Nang/Hoi An
Hoi An's excited to meet you on Day 13 of your trip! See why on an orientation walk of the city with your CEO before enjoying some free time in the afternoon. Dig even deeper and choose between a cooking class, cycling to the beach, visiting a tailor or exploring old town. Tonight's the night for your big night out, so grab a drink on our tab and reminisce about your favourite adventures so far. Then dance the night away!
From Danang, it is only a short drive to the picturesque port town of Hoi An. Once known as Faifo, it was an important trading town with strong south Chinese influence and connections.
Transport: Today you'll travel via private vehicle for approx. 45 minutes between Da Nang and Hoi An.
Accommodation: Hostel
Day 14: Hoi An
Noodles might be fun to eat, but they're even more fun to make! Find out how during a visit to G Adventures-supported Oodles of Noodles.
With more than 26 types of noodles available in this tasty cooking class run by STREETS International, this experience has been developed exclusively for G Adventures. Former street youth that are part of this hospitality training program, will help you prepare and cook a number of different types of noodles. This program helps these youth practice their English, increasing their skill-set and opportunities available to them in the tourism industry. Enjoy your yummy creations while learning more about the local cuisine and this initiative which empowers street youth through skills and employment training!
The rest of the day is yours, so see what you can discover. Choose to visit the ancient ruins of My Son, a UNESCO World Heritage Site, or cruise down the Thu Bon River.
Accommodation: Hostel
Day 15: Hoi An/Huế
Today you'll head north to the Imperial City of Huế. There's lots to do here, with options to visit the indestructible Royal Citadel and tombs, cruise along Perfume River or jump on a motorbike and ride around like the local people!
Enjoy a night's stay at your hostel - the spot in Hue where all travellers come to meet! Come for the vibes and stay for the pizza and beers. Super close to the river and situated between tons of shops, bars, and restaurants, this spot has something for everyone.
Transport: Today you'll travel via private vehicle for approx. 4 hours between Hoi An and Huế
Accommodation: Hostel
Day 16: Huế/Phong Nha
Your second day in Huế comes with more free time to enjoy the city. In the afternoon, travel through Vietnam's stunning countryside to the green rocky mountains of Phong Nha-Kẻ Bàng National Park.
Transport: Today you'll travel via private vehicle for approx. 4 hours between Huế and Phong Nha.
Accommodation: Hotel
Day 17: Phong Nha/Hanoi
The day is yours for the taking! Opt to head underground to explore the awe-inspiring caves of Phong Nha-Kẻ Bàng National Park, where the oldest karst mountains and longest cave in Asia are found. Then it's an overnight train to Hanoi.
Transport: Tonight you'll travel via overnight train for approx. 9 hours between Phong Nha and Hanoi.
Accommodation: Sleeper Train
Day 18: Hanoi/Ha Long
After arriving in Hanoi, the bustling capital of Vietnam, take a private bus to the iconic Halong Bay. Here, come aboard a sailing junk to cruise past thousands of limestone islands and karsts that rise from the waters. See the intricate caves and beauty of the islands up close and enjoy a seafood lunch and a visit to one of the island's caves.
Then, transfer to the mainland for your overnight stay. Be sure to charge your camera so you can grab a shot truly worth sharing!
Transport: Today you'll travel via private vehicle for approx. 4 hours between Hanoi and Ha Long.
Accommodation: Hotel
Please note: On rare occasion Halong Bay is closed to tourist vessels by the government authorities due to extreme weather conditions. Should this occur, an alternate activity will be provided.
Day 19: Long Bay/Hanoi
Feel like you've gone back in time with an orientation walk through Hanoi's Old Quarter - a maze of streets, each one traditionally devoted to a different product or industry. Each street is named after the trade practiced on that street for several generations; and this walk is an interesting glimpse into the life of a Hanoian in one of the oldest parts of town. Need a rest? Stop at Bia Hoi corner and pull up a plastic stool. Drink the local brew with the locals and make new friends. Here, they also serve bia hoi, a local beer made of rice and wheat that costs a cheaky $0.25USD per glass!
Transport: Today you'll travel via shared van for approx. 4 hours between Hạ Long Bay and Hanoi.
Accommodation: Hotel
Day 20: Hanoi/Vientiane
Explore a bit of Hanoi in the morning before an afternoon flight to Vientiane, the capital of Laos. There is a wealth of cultural delights to discover - on foot, by bicycle or, for the less energetic, by tuk-tuk.
Visit Laos' most important national monument, Phat That Luang, or meander down the dusty riverside tracks to find villages full of friendly people, dogs, and chickens. A visit to Vientiane's vibrant, colourful morning market (which incidentally is open all day) is worthwhile, to find plenty of local treasures. A great way to round off the day is to enjoy a spectacular sunset over the Mekong.
Transport: Today you'll travel from Noi Bai International Airport and Wattay International Airport for approx. just over 1 hour via plane.
Accommodation: Hotel
Day 21: Vientiane/Vang Vieng
Today you'll travel to Vang Vieng - a small town nestled among striking limestone karsts and the Song River. Take a guided hike to a famous local view point for incredible views of the valley and in the evening, enjoy a drink on us to celebrate new adventures with new friends. Cheers to keeping life exciting!
Transport: Today you'll travel via private vehicle for approx. 4 hours between Vientiane and Van Vieng.
Day 22: Vang Vieng
Make the most out of Vang Vieng with a day to explore. Check out the caves by bicycle or trek through the countryside. Choose to kayak through Tham None cave or venture to the Blue Lagoon.
Day 23: Vang Vieng/Luang Prabang
Continue to colourful Luang Prabang and make your first acquaintance with this ancient city during an afternoon orientation walk with your CEO. Afterward, embark on a short trek up sacred Mount Phousi, climbing the stone stairs with scaly golden handrails, past the monks quarters and Buddha's footprint cave, to reach the temple at the top - Wat Phousi. Enjoy a 360-degree view of the sun setting upon Luang Prabang and the Mekong River before an evening street food crawl.
Transport: Today you'll travel via private vehicle for approx. 7 hours between Vang Vieng and Luang Prabang.
Accommodation: Hotel
Day 24: Luang Prabang
Skip sleeping in to watch the monks walk through town before dawn. Dressed in saffron robes, they receive daily alms from local residents. Then, visit the Kuang Si waterfalls on a guided excursion before free time in the evening.
Traditional Laotian culture involves giving daily alms to monks. Monks are only allowed to eat food which has been donated to them before noon. Should you rise early, you'll get to watch one of the most important religious ceremonies in Laos!
Accommodation: Hotel
Day 25: Luang Prabang/Pak Beng
The Mekong never looked so welcoming! Board a long, cozy houseboat that will take you on a two-day journey up the Mekong River en route to Chiang Khong in Thailand. Today, cruise to a village homestay for the night, experience a Baci welcome ceremony, and enjoy dinner with your hosts.
G Adventures and the Planeterra Foundation have worked with two communities in the Mekong River to help develop their homestay programs, providing a unique cultural experience for travellers and the local community.
A village elder (called "mor phon") will lead our group through the experience, calling on local deities and spirits through chanting, with foods such as sweets, eggs, and sticky rice presented during the ceremony. As the Baci Ceremony ends, a symbolic white thread will be tied around travellers' wrists - a tradition which bestows good luck upon those who visit the Mekong River.
Transport: Today you'll travel via slow boat for approx. 10 hours between Luang Prabang and Muang Pakbèng.
Accommodation: Homestay
Day 26: Pak Beng/Chiang Khong
New day, same magnificent Mekong. Today's your second travel day, where you'll cross into Thailand arriving in Chiang Khong by the late afternoon. Sit back, relax, keep your eyes peeled for wildlife, and enjoy the scenic ride.
Transport: Today you'll travel via slow boat for approx. 10 hours between Muang Pakbèng and Ban Houayxay.
Accommodation: Guesthouse
Day 27: Chiang Khong/Chiang Mai
Take in the rolling countryside views on the drive to Chiang Mai nestled alongside Thailand's northern mountains. Spend the afternoon getting to know this peaceful city known for traditional markets and glorious temples. Choose to visit Doi Suthep, catch a Thai boxing match, cycle around, or grab a bargain at the famous night market!
Transport: Today you'll travel via private vehicle fro approx. 7 hours between Chiang Khong and Chiang Mai.
Accommodation: Hotel
Day 28: Chiang Mai/Bangkok
Continue to explore Chiang Mai at your own pace making the most of this unique city. Visit the magnificent temple of Doi Suthep as it stands watch over the city from the hills above, take a bicycle ride in the countryside, or relax with a massage. Tonight, catch up on sleep during an overnight train and wake up in Bangkok!
Transport: Tonight you'll travel via overnight train for approx. 13 hours between Chiang Mai and Bangkok.
Accommodation: Sleeper train
Please note: Due to disruptions of Thai trains in the north during the monsoon season, trips running July through October may use alternative transport.
Day 29: Bangkok
After arriving in Bangkok, the day is yours to freely explore the many sights of Thailand's bustling capital. Visit Wat Pho, the Grand Palace, National Museum, or Jim Thompson's House. Try a riverboat trip along the Chao Phraya River and through the canals (or klongs) for a different perspective of daily life in this busy city. Use this time to buy any last-minute souvenirs or treat yourself to a Thai massage. In the evening, celebrate the end of this amazing journey with your fellow travellers during a night out you won't soon forget!
Accommodation: Hotel
Day 30: Bangkok
Today, it's time to say farewell to your group of newfound friends. Be sure to sneak in some last-minute photos before you head on your way. Depart at any time.
Not ready to leave? Your CEO can help with travel arrangements to extend your adventure.
Frequently Asked Questions
Simple and clean hotels and hostels; affordable public and private transport; lots of optional activities.
Fast, fresh, and fun adventures that never slow down, this tour is made for young, budget-minded travellers aged between 18 and 39.
Allow $315- $410 USD for meals. Eating is a big part of traveling. On this tour, you'll experience the vast array of wonderful food. Generally meals are not included in the trip price when there is a choice of eating options, to give you the maximum flexibility in deciding where, what and with whom to eat. It also gives you more budgeting flexibility, though generally food is cheap. Our groups tend to eat together to enable you to taste a larger variety of dishes and enjoy each other's company. There is no obligation to do this though. Your CEO will be able to suggest favourite restaurants during your trip.
A variety of styles of hotels/guesthouses are used on this trip. In many instances they might not be like what you are used to back home as service and efficiency can vary. In some areas we stay in simple local guest houses in stunning locations - rooms are small and simple and there may only be shared toilet facilities and showers.
Mekong River Homestay: Typically, the group is divided into two or more houses (depending on group size) in close proximity to each other. Sleeping arrangements are multi-share in the central living area of the homes – mattresses, blankets, pillows, and mosquito nets are provided. Bathroom facilities are shared.
Multi-share Accommodation: Multi-share same-sex accommodation is used on this tour, as such, if you are travelling with someone of a different gender you will not be in the same room. For private accommodation please see tours in our Classic Travel Style.
Chambok Homestay: This location has basic facilities including a squat toilet and douse shower (showering with a bucket)
For details of your joining hotel please refer to your tour voucher, G Account, the G Adventures App or contact your travel agent.
Joining Instructions
When arriving at Suvarnabhumi Airport (pronounced 'su wan na poom') in Bangkok proceed to the Arrivals Hall where you can change money into Thai Baht. (You may be approached by nicely dressed, official looking touts offering an expensive limousine service to your hotel; ignore these offers.)
You have two transport options; the Airport Train & MRT or public taxi. All transportation is located on the 'ground' floor.
Taxi
The airport is located 30km's away from downtown Bangkok. Approach the taxi counters, advise them where you are going and they will write this information down for you along with the taxis registration details. Taxis should always use the meter and you are required to pay a 50 Baht airport surcharge on top of the metered fee plus any tollway fees (approx 70 Baht depending on the route taken). Total journey will cost between 350 THB – 500 THB, depending on traffic and toll fees. The expressway is substantially faster, so tell the taxi driver to use the expressway, you can say either ""kuen ton-way"" (from 'tollway') or ""kuen taang duan"" in Thai (but most understand Tollway/express way in English).
Airport Train
If you are staying at the W22 by Burasari you can take the Airport Train. Board the City Line station is located on the basement level at Suvarnabhumi Airport (BKK) at a cost of 35-40 THB to the City Air Terminal; Makkasan. Here you will need to disembark A6 and change to interchange with MRT Blue Line (Phetchaburi), boarding at Phetchaburi Station. From Pethaburi Station travel to MRT Wat Mangkon, is only a short walk away and follow the signs at the exit 1
Arrival Transfers
If you have paid in advance for an arrival transfer, a G Adventures representative will be at the airport to meet you (go to gate number 4). If for any reason you are not met at the airport, please call our local support line. If you are unable to make contact for whatever reason, please make your way to the joining point hotel via taxi.
Please note that Day 1 is an arrival day and no activities have been planned for that day other then your welcome meeting in the evening, so you can arrive at any time.
A G Adventures Representative will organize a short meeting soon after arrival, during which you will meet other tour participants and receive information about general and specific aspects of the trip. A welcome note will be left for you in the hotel so you have all the necessary information regarding the meeting time. If you arrive late, s/he will leave you a message detailing what time and where you should meet the next morning.
What you need to bring depends on the trip you have chosen and the countries or regions you are planning to visit. We suggest that you pack as lightly as possible as you are expected to carry your own luggage. As a rule we try not to have to walk more than 15-20 minutes with your bags which is why we recommend keeping the weight of your bags between 10-15kg/22-30lb. Suitcases are not recommended for G Adventures trips! Most travellers carry a backpack or rolling bag of small to medium size (no XXL ones please!) as they need to fit under the beds when travelling on sleeper trains. You will also need a day pack/bag to carry water, cameras and other electronics like Ipods and mobile phones. If your trip involves overnights in homestays, villages or camping then you usually have the opportunity to rent sleeping bags if need be instead of bringing them with you.
Packing List
Conservative Dress:
• Modest clothing that covers knees and shoulders (Long pants, long skirts, shirts that cover shoulders)
• Shawl or scarf (for temple visits)
Documents:
• Flight info (required) (Printouts of e-tickets may be required at the border)
• Insurance info (required) (With photocopies)
• Passport (required) (With photocopies)
• Required visas or vaccination certificates (required) (With photocopies)
• Vouchers and pre-departure information (required)
Essentials:
• Binoculars (optional)
• Camera (With extra memory cards and batteries)
• Cash, credit and debit cards
• Day pack (Used for daily excursions or short overnights)
• Ear plugs
• First-aid kit (should contain lip balm with sunscreen, sunscreen, whistle, Aspirin, Ibuprofen, bandaids/plasters, tape, anti-histamines, antibacterial gel/wipes, antiseptic cream, Imodium or similar tablets for mild cases of diarrhea, rehydration powder, water purification tablets or drops, insect repellent, sewing kit, extra prescription drugs you may be taking)
• Flashlight/torch (Headlamps are ideal)
• Fleece top/sweater
• Footwear
• Hat
• Locks for bags
• Long pants/jeans
• Moneybelt
• Outlet adapter
• Personal entertainment (Reading and writing materials, cards, music player, etc.)
• Reusable water bottle
• Shirts/t-shirts
• Sleepwear
• Small travel towel
• Sunglasses
• Toiletries (Preferably biodegradable)
• Watch and alarm clock
• Waterproof backpack cover
• Windproof rain jacket
Health & Safety:
• Face masks (required)
• Hand sanitizer (required)
• Pen (Please bring your own pen for filling out documents.)
• Quick Covid Test/Antigen Test
• Rubber gloves
Light Hiking:
• Hiking boots/sturdy walking shoes
• Hiking pants (Convertible/Zip-off and quick dry recommended)
Sleep Sheet and Pillow:
• Sleeping bag liner/sleep sheet
• Travel pillow
Warm Weather:
• Sandals/flip-flops
• Shorts/skirts (Longer shorts/skirts are recommended)
• Sun hat/bandana
• Swimwear
Note: Please pack clothing for the season in which you will be travelling. From Nov-Feb weather can be cold, so please pack warm clothing. From May-Oct it is the wet season, so please bring waterproof clothing.
THAILAND - Most nationalities do not need a visa for Thailand for stays of 30 days or less but if you do they are available on arrival at Bangkok Airport. If staying in Thailand for more than 30 days, you will be required to obtain a tourist visa in advance. Only 15 day tourist visas are issued when entering Thailand overland.
CAMBODIA - Visas can be obtained in advance from your local Embassy or on arrival in Bangkok (if your tour begins in Thailand). You will need at least one full working day to arrange this. You can also obtain your visa at the Cambodian border or Siem Reap Airport for approx. $30 USD very easily. Please have *at least* 2 passport photos with you as well.
VIETNAM - If you require a visa for Vietnam, they need to be arranged ahead of time (BEFORE your trip) as the processing time varies and they are not available upon arrival.
If you are entering Vietnam by land border, please apply for a regular visa for Vietnam. Many of the land borders we travel through do not accept the Vietnam E-Visa.
LAOS
Visas are issued upon arrival in Laos. You will need two passport size photographs and approx $50. Tourists are generally admitted to Laos for 15 days with a visa on arrival or for 30 days with a visa issued at a Lao embassy. Please bring lots of visa photos with you.
Policies
Terms & Conditions:
On all tours all travellers must have received a full COVID-19 vaccination with the final dose given at least 14 days before the start of the tour.

This tour is only avalable to travelers aged 18-39

There may be a weight restriction for the internal flight on this tour. Each passenger is allowed to carry one checked bag with a maximum weight of 20kg (44lbs). Additional bags or excess weight charges may apply. These charges are the responsibility of the passengers.

If you require a visa for Vietnam, they need to be arranged ahead of time (BEFORE your trip) as the processing time varies and they are not available upon arrival.
If you are entering Vietnam by land border, please apply for a regular visa for Vietnam. Many of the land borders we travel through do not accept the Vietnam E-Visa.
Cancellation Policy:
For a tour departing between January 19, 2022 and April 30, 2023, travellers will be permitted to cancel their confirmed tour services, pre- or post tour accommodation services, extra services, or transfer services at any time prior to 14 days from the date of tour departure at no charge if they also rebook another tour service and/or reschedule travel to a later date, which later date must be within two years of the initial departure date.

The traveller must rebook their deferred travel at the same time as their cancellation in order for the policy to be applicable.

For tours booked to depart between January 19, 2022 and April 30, 2023, the traveller will be responsible to pay the difference if the rebooked tour is priced higher than the original tour and will receive a travel credit for the difference that will be kept on file with The Supplier for two years from the date of rebooking if the rebooked tour is priced lower than the original tour.
Tour Operator
G Adventures Asia
422 Mittraphan Rd, Pom Prap, Pom Prap Sattru Phai, Bangkok 10100, Thailand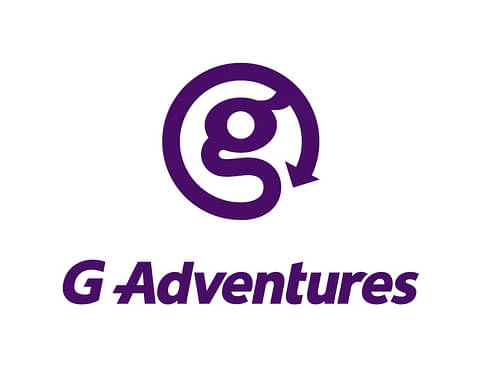 Reviews for 30 Day Indochina Discovery Tour: Seasides and Street Food
Flexible booking
Book your experience stress-free and know we're here to help.
Get Instant Confirmation