Duration
4 Days 3 Nights
Max Group Size
16
Minimum Age
12 years
Fitness Level
High
Meals
Partially included
Start & End Location
Cusco

i
What's Included
Get up to $60 cash back per person when you book with us

Guidance from an amazing G Adventures Chief Experience Officer (CEO) throughout

Guided 4-day Inca Trail trek, with the services of porters and cooks to help take a load off

3 nights camping accommodation along the Inca Trail

Meals provided: 4 breakfasts, 3 lunches, 3 dinners

A unique, guided tour of Machu Picchu

A mix of transport throughout the tour, including private van, train, and (of course) hiking
What to Expect
Eager to discover Peru your own way but still looking for guidance on the tough but rewarding Inca Trail? Then this is the trip for you!
Spread across 4, action-packed days, this multiday guided tour takes you past rambling rivers, ancient ruins, and scenic mountain views with the guidance and support of porters, cooks, and guides hired from local communities.
Fuel up with excellent, high-quality meals that are perfect for a day of trekking, including pasta, rice, chicken, fresh fruit and vegetables, oatmeal, and eggs.
With a rugged and steep terrain. the sense of accomplishment felt at the end of your journey is unparalleled once you reach Machu Picchu by sunrise.
Make the most of your adventure with visits to ancient ruins, and create memories that will last a lifetime alongside your 16 person-max capacity tour group!
Perfect for those looking for a holiday far from ordinary, this trip is packed with activities and has been made for outdoor types - so get in and book your spot today.
Where we visit:
Day 1 – Cusco to The Inca Trail
Depart Cusco by van to where the Inca Trail begins. Ease into the adventure with a straightforward day of hiking the meandering streams, stunning Andean scenery, and ancient Incan ruins.
Trek through beautiful scenery, with various flora that changes with the seasons, passing several smaller ruin sites like Llactapata.
A crew of local porters, cooks, and guides will take care of all the details for the duration of the hike. Porters carry the majority of the gear so you'll only need to carry a small daypack with water, rain gear, snacks, a camera, etc.
Day 2 – Inca Trail
Start early to trek over progressively spectacular and steeper terrain on your way to Warmiwañusca (aka Dead Woman's Pass), the highest point of the trek at 4,198m (13,769ft). Be prepared to face intense Andean weather (blazing sun or cold winds) around the pass. Take the hike slow, and drink lots of water along the way – amazing views are waiting as a reward. Enjoy some ample time to rest and relax after reaching the camp; most campers arrive around early afternoon.
Day 3 – Inca Trail
Cross two more passes and ruins on today's trek. The first pass is Runquraqay at 3,950m (13,113 ft), where, on a clear day, hikers can catch a glimpse of the snow-capped Cordillera Vilcabamba.
Hike through the cloud forest on a gentle climb to the second pass of the day, walking through original Incan constructions. The highest point of the pass is 3,700m (12,136 ft). On a clear day, enjoy the spectacular views of the Urubamba Valley. At 3,650m (11,972 ft), reach the ruins of Phuyupatamarca, the "town above the clouds."
Camp here or go another 1hr 30min to the Wiñay Wayna ruins ("forever young") located at 2,650m (8,694ft).
Day 4 – Inca Trail to Cusco
The final day of the hike starts pre-dawn to reach the Sun Gate before sunrise. Catch the first views of the breathtaking ruins of Machu Picchu on a clear day. Hike down to Machu Picchu (about 45 mins) for a 1hr 30min guided tour of the site and free time to explore. Opt to visit the Inca Bridge (a 15-min walk one way) for no additional charge, if time allows.
Gain local insight into the Inti Mach'ay cave, Inti Watana, the Temple of the Water, the Temple of the Condor, and the Room of the Three Windows. Take time to sit and feel the energy of this 15th-century site, now both a UNESCO World Heritage site and voted one of the new Seven Wonders of the World (in a worldwide internet poll).
Climb on board the train for the ride from Aguas Calientes to Ollantaytambo, followed by the journey from Ollantaytambo to Cusco, where your journey ends at Cusco's city centre, Plaza de Armas.
Would like to find more information? Click here to get in touch with one of our agents!
Frequently Asked Questions
Cold Weather:
Long-sleeved shirts or sweater
Scarf
Warm gloves
Warm hat
Warm layers
Documents:
Flight info (required) (Printouts of e-tickets may be required at the border)
Insurance info (required) (With photocopies)
Passport (required) (With photocopies)
Required visas or vaccination certificates (required) (With photocopies)
Vouchers and pre-departure information (required)
Essentials:
Binoculars (optional)
Camera (With extra memory cards and batteries)
Cash, credit and debit cards
Day pack (Used for daily excursions or short overnights)
Ear plugs
First-aid kit (should contain lip balm with sunscreen, sunscreen, whistle, Aspirin, Ibuprofen, bandaids/plasters, tape, anti-histamines, antibacterial gel/wipes, antiseptic cream, Imodium or similar tablets for mild cases of diarrhea, rehydration powder, water purification tablets or drops, insect repellent, sewing kit, extra prescription drugs you may be taking)
Flashlight/torch (Headlamps are ideal)
Fleece top/sweater
Footwear
Hat
Locks for bags
Long pants/jeans
Moneybelt
Outlet adapter
Personal entertainment (Reading and writing materials, cards, music player, etc.)
Reusable water bottle
Shirts/t-shirts
Sleepwear
Small travel towel
Sunglasses
Toiletries (Preferably biodegradable)
Watch and alarm clock
Waterproof backpack cover
Windproof rain jacket
Health & Safety:
Face masks (required)
Hand sanitizer (required)
Pen (Please bring your own pen for filling out documents.)
Rubber gloves
Inca Trail:
Hiking pants (Convertible/Zip-off and quick dry recommended)
Pack liners to waterproof bags
Rain gear
Sleeping bag (Also available for rent)
Thermal base layer
Travel pillow
Walking poles, rubber-tipped (Also available for rent)
Waterproof hiking boots
Warm Weather:
Sandals/flip-flops
Shorts/skirts (Longer shorts/skirts are recommended)
Sun hat/bandana
Swimwear
The best clothing for trekking is either wool or synthetic materials in layers, as this is quick-drying and can keep heat in better. We suggest a base-layer, then a mid-layer such as a light fleece jacket or similar, then a windproof and waterproof layer. Please note for trekking rentals credit cards are the preferred method of payment.
Most people automatically assume that the weather is hot in South America, but because of the higher altitude in the Andes, the temperature can feel quite cold, especially at night.
We recommend using a backpack for your convenience, or a medium-sized suitcase if you prefer. A daypack is also essential for carrying everyday items. Space is limited on transportation, so there is a limit of one main piece of luggage per person. You will be responsible for carrying your own luggage.
We keep our group sizes low so you have the freedom to move around and get involved with your surroundings, as well as more personal attention from our local guides. This intimate size ensures that your group will not crowd your experience. You can expect up to 16 travellers on a trip but the average is 12. Check individual trip pages for maximum group sizes.
Tips are not included in the tour price and tipping is entirely at your discretion.
It is customary in Latin America to tip service providers such as waiters, at approximately 10%, depending on the service. Tipping is an expected - though not compulsory - component of your tour program and an expression of satisfaction with the persons who have assisted you on your tour. Although it may not be customary to you, it is of considerable significance to the people who will take care of you during your travels. There are several times during the trip where there is an opportunity to tip the local guides or drivers we use. Recommendations for tipping drivers and local guides would range from $5-10 USD per day depending on the quality and length of the service; ask your CEO for specific recommendations based on the circumstances and culture.
If at the end of your trek you felt your trekking guide and support team did an outstanding job, tipping is appreciated. The amount is entirely a personal preference, however, as a guideline, we suggest each hiker contributes the following to a collective pool.
Inca Trail:
Head guide: 10-25 USD
Assistant guide: 5-12 USD
Your trekking crew: 40 USD
Lares Trek:
Head guide: 10-25 USD
Assistant guide: 4-10 USD
Your trekking crew: 35 USD
Also at the end of each trip, if you felt your CEO did an outstanding job, tipping is appreciated. The amount is entirely a personal preference, however as a guideline $20-25 USD per person, per week can be used.
Some meals – allow USD 30-40 for meals not included.
Available for rent: Camping mattress/sleep mat; Sleeping bag; Walking poles
Policies
Terms & Conditions:
The minimum age is 12 years and an adult over the age of 18 years must accompany each child under the age of 18 years

While it is the suppliers intention to adhere to the route described below, there is a certain amount of flexibility built into the itinerary, and on occasion, it may be necessary or desirable to make alterations

Porters are allowed to carry no more than 6kg of personal belongings per hiker, which means that including your sleeping bag, toiletries, clothing, etc., you are allowed a total weight of 6kg for the hike, which will be carried in a duffle bag provided by the local office. Any additional weight must then be carried by you in your day pack

Travel insurance is compulsory in order to participate in this trip. You will not be permitted to join the group until evidence of travel insurance has been sighted by your CEO, who will take note of your insurance details

All guests must complete and sign a waiver of liability

It is mandatory to attend a pre-trek briefing the afternoon before the first day of the tour at 16:00. We recommend arriving at least one day prior to the tour in order to acclimatize to the altitude prior to the trek
Cancellation Policy:
You may cancel your booking by notifying the supplier.
Cancellation fees, if any, will be determined with reference to the date on which notice of cancellation is received by the supplier and are expressed as a percentage of the total price paid for the cancelled tour, product or service (excluding any insurance products).
Cancellation of a tour:
Cancellation received 60 days or more before departure of first product or service in relevant booking: Lifetime deposit will be held by the supplier in accordance with these terms, the remainder of the payments made to the supplier in respect of the cancelled product will be refunded
Cancellation received 30-59 days before departure of first product or service in relevant booking: Lifetime deposit will be held by the supplier in accordance with these terms, an amount equal to 50% of the remainder of the payments made to the supplier in respect of the cancelled tour will be refunded
Cancellation less than 30 days before departure of first product or service in relevant booking: Lifetime deposit will be held by the supplier in accordance with these terms, and no further refund will be payable
Tour Operator
G Adventures South America
Matara 394, Cusco 08002, Peru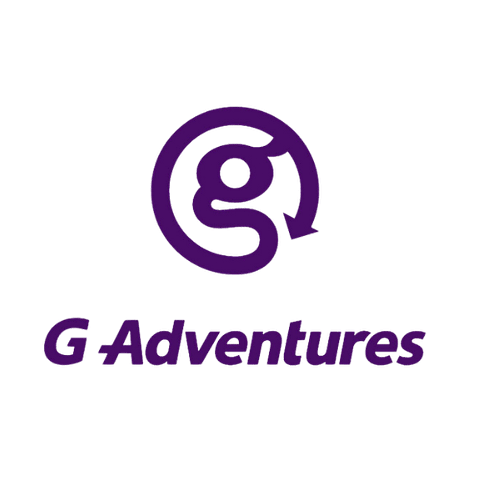 Reviews for Trekking the Inca Trail - 4 Days 3 Nights
Flexible booking
Book your experience stress-free and know we're here to help.
Get Instant Confirmation