Glenorchy Island Kayak Safari Departing Glenorchy
Explore Lake Wakatipu and discover secluded beaches on Pig and Pigeon Islands

Glenorchy, New Zealand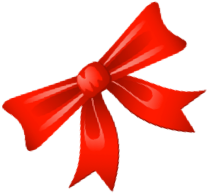 Buy as a Gift
Next available:
01 Nov 2021

Instant confirmation
What's Included
Coach transfer from Glenorchy
Double sea kayak
Highly trained guides
Complimentary refreshments
All safety and kayaking equipment.
WHERE WE VISIT
Lake Wakatipu
Pig or Pigeon Island
Beech Forest
Why do we love this
We love the epic views you get to see on this trip. Paddling along the lake with the Southern Alps as a backdrop is an awesome experience!
WHAT TO EXPECT
Get ready to journey along the naturistic surrounds of Lake Wakatipu! This safari will introduce you to some of Queenstown's most serene locations, guiding you through secluded scenes of South New Zealand and giving you the opportunity to both explore and relax among these stunning surrounds.
Itinerary
The tour will begin with an easy 45-minute paddle across the royal blue waters of Lake Wakatipu, New Zealand's third largest lake. You will journey through the islands among the breathtaking mountainous backdrop of the Southern Alps. Cruising across on the kayak will be a blissful way to appreciate the glorious alpine scenery, and it provides for a fun and interesting journey across the amazing Lake Wakatipu. You'll have plenty of opportunity to explore the spectacular views and scenery. It'll be a kiwi experience to remember.
Launching from either Stoney Creek or Lake Face Creek near Glenorchy, the safari's highly trained and knowledgeable guides will lead you to a concealed beach on either Pig or Pigeon Island. As the names suggest, there used to be large amounts of pigs and pigeons living on the islands. But don't worry – you won't be bumping into any wild pigs on your kayak safari. In the 1950s, the pigs were removed and today, both islands are bird sanctuaries. From here you will be guided through the magical surrounds of New Zealand Beech Forest. Tucked away in this naturistic marvel is a thriving native birdlife, home to wood pigeons, tuis, bellbirds and the flightless weka bird.
You will be given the opportunity to explore the secrets of the forest. We guarantee excellent photos, so don't forget to bring your camera!
While you explore the island and relax on the sand, we'll prepare some refreshments for you. Kick back and enjoy the amazing surroundings before we hop back in the kayaks and head back to Glenorchy (another easy 45-minute paddle).
Besides a life jacket, each passenger will get a jacket, spray deck and a dry bag for your camera. We know kayaking can get a bit messy, so we've brought a few things that will keep you dry while you're paddling. That way, you can have heaps of fun without worrying about getting wet. Before you jump in your kayak, we'll also do a full instruction and safety briefing to make sure you feel completely comfortable on the lake.
Sea kayaks and all safety and kayaking equipment is included. Dietary requirements can also be accommodated for.
Departure and Time
Start times will be at 8 am for Summer tours and 10 am for Winter tours. Please be ready 5 minutes before start time.
Glenorchy Island Kayak Safari Departing Glenorchy
11:00AM - 12:00PM

Monday, 29-04-2016

11:00 AM - 12:00PM

How many participants are there?
*Top Deals and Last Minute deals pricing is available for limited spaces
Expand all
Suitable outdoor clothing.
Walking shoes or sneakers.
Sunglasses and sunscreen.
Camera and video.
https://www.backpackerdeals.com/new-zealand/glenorchy/glenorchy-island-safari-departing-glenorchy#deal-faq-3219
https://www.backpackerdeals.com/new-zealand/glenorchy/glenorchy-island-safari-departing-glenorchy#deal-faq-3220
Terms & Conditions:
Suitable for children 8 years and older.
Kayaking is a weather dependent activity. If Rippled Earth deems it unsafe to provide the activity the tour will be cancelled. customers will have the option of a refund or rebooking for the next available tour.
Cancellation Policy:
No refunds within 24 hours of departure (unless the Operator cancels the activity due to waterway, road or weather conditions)
Cancellation outside 24 hours - 100% refund.
Cancellations due to a medical complication will be given a refund if a medical certificate is provided.
Read full supplier's terms & conditions
Check Availability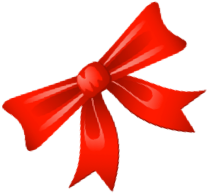 Buy as a Gift
Next available:
01 Nov 2021

Instant confirmation

Add

ed

to wishlist
Best Price Guarantee

Free & Easy Cancellation

Up to 10% Cashback

100,000 5 Star Reviews