Duration
15 Days 14 Nights
Max Group Size
24
Minimum Age
18+

i
Fitness Level
Easy
Meals
Partially included
Start & End Location
Delhi

i
What's Included
Get up to $160 cash back per person when you book with us

A 15-day adventure through India, travelling from Delhi to Goa

Join a guided tour of the Taj Mahal & the Amber Fort

Get your bearings with orientation walks in Jaipur, Pushkar, Udaipur, & Mumbai

Put your dancing shoes on for a night out in Goa

Visit Gandhi Ashram, one of the residences of Mahatma Gandhi

See what rural life is like with a village walk in Tordi Sagar

Watch the changing colours of sunrise at Savitri temple

All accommodation: Simple hotels or guesthouses (13 Nights), Overnight Train (1 Night)

Meals: 1 breakfast, 1 lunch, 1 dinner

Transport: Train, Local Bus, Jeep, Rickshaw, Tuk-tuk, Taxi, Internal flights from Mumbai to Goa included. See FAQ for more.
What to Expect
Now's the time to explore India on your terms with this affordable tour for young travellers. Join your guide on a 15-day adventure that showcases India's man-made wonders and natural marvels without missing its most famous cities and sights.
Get your phone ready for the shining marble of the Taj Mahal and the sparkling shores of Goa, not to mention Rajasthan's colourful forts and temples. Then opt to put your phone away as you truly connect with the culture and spirit of this incredible land.
Day 1: Delhi
Arrive anytime, and welcome to India's bustling capital - Delhi!
Tonight, wander through the electric Karol Bagh market for your first night out; pick the best-looking spot and cheers to new adventures and friends!
Accommodation: Simple hotel or guesthouse
Day 2: Delhi to Āgra
Relax on the morning train to Āgra while admiring the arid terrain and small towns. On arrival, check the famous Taj Mahal world wonder off your bucket list as you marvel at the iconic Mughal architecture. Immerse yourself in a guided tour and learn of the mausoleum's unique history.
You could also choose to visit Baby Taj and the Agra Fort, the Taj's less famous—but no less impressive—sister monument, also a UNESCO World Heritage Site.
Transport: Train with a travel time of approximately 3 hrs
Accommodation: Simple hotel or guesthouse
Day 3: Āgra to Jaipur
Today you'll take a bus (always an adventure itself in India) to the capital of Rajasthan — Jaipur. Clothed in sandstone pink stucco, Jaipur is known as the"Pink City" and is one of India's most important heritage cities. It's home to India's second most visited site, the Hawa Mahal, or "Palace of the Winds."
Ride a cycle rickshaw to the markets and enjoy an orientation walk through the stalls. In your free time, opt to visit the City Palace, the observatory, or check out a song-and-dance Bollywood film in India's largest movie theatre.
Transport: Local bus with an approx driving time of 7 hrs
Accommodation: Simple hotel or guesthouse
Day 4: Jaipur
Embark on a guided tour of Amber Fort, another UNESCO World Heritage Site, to check off your list. The Fort's sandstone walls are perched on a hill, almost blending in with the terrain, besides perfectly reflecting in Maota Lake, creating a mirage effect (and perfect photograph). Wander through the halls, courtyards, and palaces inside and admire the intricate details.
Afterwards, head back to Jaipur and spend the free afternoon exploring with your fellow travellers and see where the night takes you.
Admire the city from above by pre-booking the Jaipur Balloon Ride, or choose to visit Kitchen With A Cause and have a delicious meal that allows you to give back to the community.
Accommodation: Simple hotel or guesthouse
Day 5: Jaipur to Tordi Sāgar
Ride to peaceful Tordi Sāgar and dive into rural life by visiting local potters, cobblers, and markets on a guided walk through the village. If you're feeling athletic, join in on a cricket match with some local players.
In your free time, opt to bounce around with your new friends during a jeep safari or camel cart ride to the dunes for sunset. Head out for a hike in the hills or get a henna tattoo from the local women. Tordi Sāgar is your oyster!
Transport: 4WD vehicle with an approx driving time of 4 hrs
Accommodation: Simple hotel or guesthouse
Day 6: Tordi Sāgar to Pushkar
Have a final taste of rural village life over a traditional lunch before travelling to Pushkar, often called Tirth Raj or the king of pilgrim centres.
Cruise through Ajmer and over Snake Mountain to Pushkar — the site of the world's only temple to the Hindu god of creation, Brahma.
After settling into your accommodation, get your bearings on an orientation walk around the colourful city with cascading architecture and capture a group photo on the lake.
Transport: 4WD vehicle with an approx driving time of 4 hrs
Accommodation: Simple hotel or guesthouse
Day 7: Pushkar
Before dawn, climb to the hilltop Savitri Temple honouring Savitri, the wife of the Hindu god, Brahma. Witness a gorgeous sunrise over the towering Thar Desert mountains while drinking a warm cup of chai.
Afterwards, use your free time and optional activities to reflect on the serenity at one of the many cafes in town, stretch and meditate during a calming yoga session, or scour the markets. Finally, opt for an unforgettable evening by dressing in traditional Indian clothing and partake in an authentic dinner cooked by cameleers in the desert, all with live entertainment!
Accommodation: Simple hotel or guesthouse
Day 8: Pushkar to Udaipur
Continue south to Udaipur onboard a local train. Be prepared for a hot ride today, so bring some snacks and beverages.
Udaipur is famous worldwide for its plethora of breathtaking lakes and Raj-era palaces. It certainly lives up to its reputation as India's most romantic city. With its own famous style of painting and plenty of artisans, Udaipur is a great place to stroll through. After the orientation walk, take an optional boat ride on Lake Pichola with your fellow travellers.
Transport: Train with a travel time of approximately 8 hrs
Accommodation: Simple hotel or guesthouse
Day 9-10: Udaipur
You'll enjoy free time to explore" Venice of the East" with its plethora of lakes, palaces, and narrow lanes. Wander around solo or see who wants to join you on an adventure.
Discover the early morning serenity of the city by pre-booking the Udaipur Sunrise Cycle tour, or opt to sharpen your culinary skills by pre-booking the Udaipur Cooking School class.
Accommodation: Simple hotel or guesthouse
Day 11: Udaipur to Mumbai
Take a local bus to Ahmedabad and explore the famous Gandhi Ashram at Sabarmati. Immerse yourself in the peaceful environment of the riverside home that played a vital role in India's freedom, and learn of the site's unique history.
From here, experience travel like a local on an overnight train. Sit back and get some well-earned (and likely much-needed) rest en route to your next stop.
Transport: Local bus with an approx driving time of 6 hrs
Accommodation: Basic Overnight Train (beds)
Day 12: Mumbai
Arrive in Mumbai and stretch your legs on an orientation walk of Colaba and the Fort district. Enjoy a free day to explore the bustling metropolis; be sure to capture a group photo under the Gateway to India. Choose to take a boat to the UNESCO World Heritage Site Elephanta Island, famous for intricate cave temples carved in rock walls.
In the evening, opt for a cup of tea at the famous Taj Hotel and people-watch on Chowpatty Beach or visit Crawford Market, one of South Mumbai's most famous. Sample some local specialties at one of Mumbai's top-notch restaurants as you go out with your fellow travellers and sample the city's famed nightlife firsthand.
Accommodation: Simple hotel or guesthouse
Day 13: Mumbai to Goa
Hop on a short morning flight to North Goa. Head to the white sand beaches, visit the many Portuguese-built monuments, wander around the churches of Old Goa (a UNESCO World Heritage Site), and discover Panjim, the capital.
In the evening, why not sample tasty treats at the night market and take in the nightlife of this coastal state?
Transport: Domestic economy flight taking approx 1 hr 15 min
Accommodation: Simple hotel or guesthouse
Day 14: Goa
Enjoy a free day to wind down in the paradise that is Goa. Relax on the beaches with your favourite drink in hand or mingle in the many beach bars. Scour the markets, and be sure to try some delicious Goan cuisine and fresh seafood.
Get ready to dance the night away for your big night out as a group. Goa is overflowing with prime nightclubs and bars, and your guide will take you to the best ones to enjoy a drink on them and dance the night away.
Accommodation: Simple hotel or guesthouse
Day 15: Goa
Today is departure day, but do not fret! There is no such thing as a goodbye, only until next time. Hug your new friends, exchange social media, and depart at any time.
Departure info
Tour departs from the meeting point at C Park Inn, 1042, 15, Abdul Rehaman Rd, Block 28C, Nai Walan, Karol Bagh, New Delhi, Delhi 110005, India (meeting location may change, please check your final documents for the confirmed location).
Frequently Asked Questions
The Operator suggests that you pack as lightly as possible, as you are expected to carry your own luggage. As a rule, the guides try not to make you walk more than 15-20 minutes with your bags which is why they recommend keeping the weight of your bags between 10-15kg/22-30lb. Suitcases are not recommended.
Most travellers carry a backpack or rolling bag of small to medium size as they need to fit under the beds when travelling on sleeper trains. You will also need a day pack/bag to carry water, cameras and other electronics like iPods and mobile phones.
Standard luggage allowance for internal flights is 15kg (33lb) for checked luggage and 7kg (15lb) for carry-on luggage. Any charges for additional luggage or weight are the responsibility of the passenger.
PACKING LIST
Conservative Dress:
Modest clothing that covers knees and shoulders (Long pants, long skirts, shirts that cover shoulders)
Shawl or scarf (for temple visits)
Documents:
Flight info (required) (Printouts of e-tickets may be required at the border)
Insurance info (required) (With photocopies)
Passport (required) (With photocopies)
Required visas or vaccination certificates (required) (With photocopies)
Vouchers and pre-departure information (required)
Essentials:
Binoculars (optional)
Camera (With extra memory cards and batteries)
Cash, credit and debit cards
Day pack (Used for daily excursions or short overnights)
Ear plugs
First-aid kit (should contain lip balm with sunscreen, sunscreen, whistle, Aspirin, Ibuprofen, bandaids/plasters, tape, anti-histamines, antibacterial gel/wipes, antiseptic cream, Imodium or similar tablets for mild cases of diarrhea, rehydration powder, water purification tablets or drops, insect repellent, sewing kit, extra prescription drugs you may be taking)
Flashlight/torch (Headlamps are ideal)
Fleece top/sweater
Footwear
Hat
Locks for bags
Long pants/jeans
Moneybelt
Outlet adapter
Personal entertainment (Reading and writing materials, cards, music player, etc.)
Reusable water bottle
Shirts/t-shirts
Sleepwear
Small travel towel
Sunglasses
Toiletries (Preferably biodegradable)
Watch & an alarm clock
Waterproof backpack cover
Windproof rain jacket
Health & Safety:
Face masks (required)
Hand sanitiser (required)
Pen (Please bring your own pen for filling out documents.)
Quick Covid Test/Antigen Test
Rubber gloves
Light Hiking:
Hiking boots/sturdy walking shoes
Hiking pants (Convertible/Zip-off and quick dry recommended)
Train Travel (Optional):
Slip-on shoes
Small container with lid
Travel cutlery
Travel or camp cup
Warm Weather:
Sandals/flip-flops
Shorts/skirts (Longer shorts/skirts are recommended)
Sun hat/bandana
Swimwear
In Asia, the dress standard is more conservative, so when packing, try to pick loose, lightweight, long clothing that will keep you cool in the usually hot and humid climate of Asian summers. In predominately Buddhist, Hindu and Muslim countries, it's asked that you dress respectfully and avoid very short shorts/skirts and singlets/tanktops when visiting small rural communities, temples, mosques or other holy sites, as this may restrict your entry. In northern India, between the middle of December and the end of February, nighttime temperatures can be low, so bring a set of warmer clothes. Thermal underclothes, being small and light, can be very useful.
All countries require a valid passport (with a minimum 6 months validity). Contact your local embassy or consulate for the most up-to-date visa requirements, or see your travel agent. It is your own responsibility to have the correct travel documentation. Visa requirements for your trip will vary depending on where you are from and where you are going.
There have been some recent changes to the Indian Visa process. Some nationalities are now required to apply for a Visa in person. There may be delays in obtaining a consular appointment and processing your Visa. It is vital that you check the information yourself and understand that you are fully responsible for your own visa requirements.
It is customary in Asia to tip service providers, such as waiters, at approximately 10%, depending on the service. Tipping is expected – though not compulsory – and shows an expression of satisfaction with the people who have assisted you on your tour.
Although it may not be customary to you, it is of considerable significance to the people who will take care of you during your travels. There are several times during the trip when there is an opportunity to tip the local guides or drivers we use. You may do this individually, or your trip guide will offer to collect the money and tip as a group. Recommendations for tipping drivers and local guides would range from USD1-2 per person per day depending on the quality and length of the service; ask your guide for specific recommendations based on the circumstances and culture.
Also, at the end of each trip, tipping is appreciated if you feel your trip guide did an outstanding job. The amount is entirely a personal preference; however, as a guideline, USD20-30 per person per week can be used.
Your guide may offer to put together a tipping kitty on the first day or two of your tour to tip drivers, bellboys, guides and other service providers throughout the trip. Less than USD20 per person is generally collected for the entire trip; this is optional but offered for your convenience. Your guide will keep track of all tips given for transparency and will return any leftover amount to the group on the final day.
Travel insurance is compulsory in order to participate in any of the trips. When travelling on a group trip, you will not be permitted to join the group until evidence of travel insurance has been sighted by your guide, who will take note of your insurance details.
When selecting a travel insurance policy please bear in mind that all clients must have medical coverage and that The Operator requires a minimum coverage of USD200,000 for repatriation and emergency rescue. They strongly recommend that the policy also covers personal liability, cancellation, curtailment and loss of luggage and personal effects. If you have credit card insurance they require proof of purchase of the trip (a receipt of credit card statement) with a credit card in your name. Contact your bank for details of their participating insurer, the level of coverage and emergency contact telephone number
Allow USD340-445 for meals not included.
India is a country that is very different to anything you will have experienced before. Although this means it is not the easiest place to travel, this is also what makes it so special. Pollution, poverty and the crowds can result in initial culture shock but should be seen as an exciting new challenge. During their time here, your guides have come to love this large and wonderfully different country, but they know that you should always expect to encounter some difficulties along the way.
In India, there are very different attitudes to timekeeping, public cleanliness, privacy and service. Trains will sometimes be late, plumbing can sometimes be temperamental, and power will often just vanish. Optimistic menus turn out to have only one dish available, and everyone, just everyone, will want to know your name. However, if you are able to travel with a lot of patience and a healthy sense of humour, then your guides know that you - like all of them - will be captivated by what India has to offer.
TRAIN
Travelling in India by train is an experience. Distances in India are long and Indian trains aren't the world's best, but travelling in these adds a fascinating new dimension to a visitor's experience in the country. There is virtually no better way to get to make friends with the people and see the spectacular views of the diverse Indian countryside. The chaos at the Indian Railway stations is a replica of life in India.
The Operator uses a combination of AC 2 tier, AC 3 tier and sleeper class (for overnight journeys) and AC Chair car or second class seats for day journeys.
There are no restaurant or buffet cars on Indian Railways, but on long-distance trains, an attendant will appear in your coach and ask if you would like to order food. Regular stops are made at stations where food is also available, and on some trains, many vendors board the train selling chai, cold drinks, crisps, and biscuits.
Don't expect pristine western standards anywhere in India, but you'll find AC2, AC3 and AC Chair class fairly clean by Indian standards, with both western-style and squat toilets usually in a reasonably sanitary condition. Sleeper Class and 2nd class toilets may be a different matter! Bring your own toilet paper and hand wash soap or liquid.
Indian trains are quite safe to travel on, even for families or women travelling alone, and you are unlikely to have any problems. However, having said that, theft of luggage, although rare, is not unheard of, so just for peace of mind, you might like to take along a chain and padlock to secure your bags (readily available at all Indian stations).
Generally, Indian Railways are very efficient, but Indian trains do run late, and sometimes it's hours rather than minutes. Make sure you have something to occupy your time – a good book, magazine or photos of your home country and family to show the Indian travellers also waiting for the train.
ROAD

Travelling by road is certainly not what people are used to in Western countries. Rules are not always followed, drivers appear to speed, do not stay in their lanes, overtake in seemingly dangerous situations, and rarely use their mirrors or driving lights at night. The horn, however, is used very frequently and can range from the latest Bollywood tune to Britney Spears! Although the government is investing large sums of money in improving the road infrastructure, there is a lot more to be done. As a result, some roads are poorly maintained, potholed and uneven. This gets even more pronounced, particularly during and after the monsoon. Travel time is very long in comparison to Western countries, and short distances can take a lot longer than at home.
A variety of styles of hotels/guest houses are used in India. These can vary in terms of service, efficiency and cleanliness. In many instances, they might not be like what you are used to back home. Power cuts can and are a regular occurrence in many places, especially throughout North and Central India. Although a number of hotels have generators, there may be times when these won't work. It is also recommended when you are in your room to lock the door, as staff will sometime enter without reason.
Accommodation will be varied throughout your adventure. Some nights on this tour will be multi-share. This may involve 4-6 group members sharing a room. The majority of accommodation will have shared bathroom facilities.
The tour includes internal flights:
One-way economy flight from Mumbai to Goa
Flights into and out of India are not included.
Airport transfers
Meals not listed
Optional activities
Policies
Terms & Conditions:
Participants should have access to at least an additional USD $200 (or equivalent) as an 'emergency' fund

Travel insurance is compulsory in order to participate in any of these trips

The minimum age is 18 years & the maximum age is 39

In Asia, the dress standard is more conservative, so when packing try to pick loose, lightweight, long clothing that will keep you cool in the usually hot and humid climate of Asian summers
Cancellation Policy:
Cancellation received 60 days or more before departure of first product or service in relevant booking: Lifetime Deposit will be held by the Tour Operator in accordance with these Terms, the remainder of the payments made to the Tour Operator in respect of the cancelled product will be refunded

Cancellation received 30-59 days before departure of first product or service in relevant booking: Lifetime Deposit will be held by the Tour Operator in accordance with these Terms, an amount equal to 50% of the remainder of the payments made to the Tour Operator in respect of the cancelled Tour will be refunded.

Cancellation less than 30 days before departure of first product or service in relevant booking: Lifetime Deposit will be held by the Tour Operator in accordance with these Terms, and no further refund will be payable.
Tour Operator
G Adventures Asia
1042 / 15, Abdul Rahman Rd, Block 28C, Nai Walan, Karol Bagh, New Delhi, Delhi 110005, India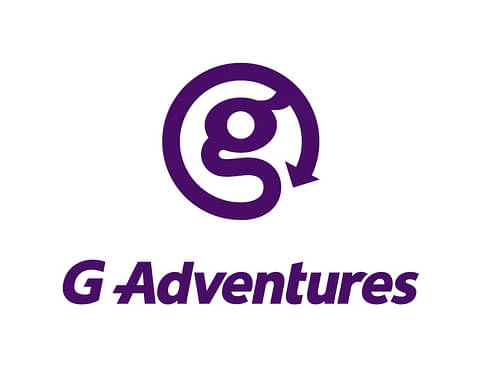 Reviews for 15 Day Uncover India Tour
Flexible booking
Book your experience stress-free and know we're here to help.
Get Instant Confirmation