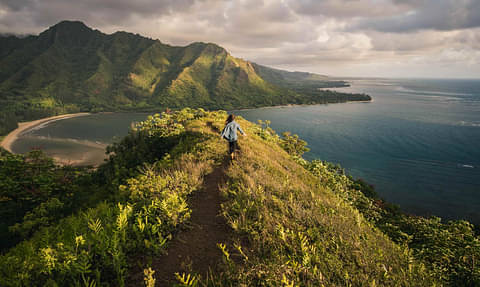 Take the adventure of a lifetime and discover the Big Island's volcanoes, lush forests and pristine beaches with our selection of Big Island tours.
Explore and discover the beauty and power of mother nature across over 4,000 square miles.
From Ka'u to Kona, Hamakua to Puna and all the beauty in between - there's so much to see, do and experience here with adventures including this Night Manta Snorkelling Experience and Kealakekua Bay Snorkel Tour!
Being the youngest island in the chain, Big Island also has the most active volcanoes and is still growing - with this Big Island Delux Volcano Experience just one of the many we have on offer for those looking to find out more!
Rich with dense rainforest and unique locations such as black sand beach and green sand beach, this postcard-perfect destination is a must to tick off anyone's bucket list!
Book one of our travel deals in Big Island below.