Backstreets of Phnom Penh Tour
From martial arts to coconut carving, discover the very best classes & experiences Phnom Penh has to offer!

Phnom Penh, Cambodia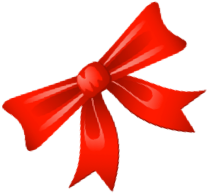 Buy as a Gift

Instant confirmation
What's Included
10 hour Phnom Penh adventure
Lunch/Dinner provided
Kid-friendly environment (10+)
A translator to help facilitate language barriers
Transportation to and from the class
WHAT TO EXPECT
This journey is a one of a kind experience for those looking to get the most out of their time in Phnom Penh. With a collection of the most popular hosts and top-rated classes and experiences, this adventure will leave you energized by the Cambodian culture. The backstreets of Phnom Penh are filled with so much to explore, and you'll find the more you put yourself out there, the more you'll learn to love and discover the pulse of this incredibly charming city.
Your day will start with some adrenaline-pumping action with a Cambodian Boxing class with Master Chin Chai. Chai is a grandmaster of Cambodian boxing and he has trained some of the country's top boxers. Young children come from all over different provinces just to box with him! Cambodian boxing is also called "Yuthakun Khöm". Learn from the best and kickstart your day with an energizing workout!
Then, you'll be able to cool off a bit and get into some coconut carving with instructor Sok Chea. You'll have the opportunity to not only learn more about this craft, but to dive in and make a trinket of your own, all carved out of coconut!
I hope you're an adventurous eater because the next portion of your day will involve cooking up some Cambodian delights -- including crickets, worms and beetles! You will, of course, not just be eating the insects but you'll also learn to cook them with spices and herbs; you may even forget that you're cooking and eating bugs!
The last stop for participants in this 10 hour journey will be led by a local fisherman, Ramorn, who lives on a traditional Cham boat on the Mekong river with his family. Ramorn is passionate about fishing and teaching others about his practice. What better way to end your day in Phnom Penh then by eating the fish you caught for dinner yourself! Enjoy the sunset and relax, knowing that you've soaked in all the Cambodian culture you could possibly enjoy in 10 hours.
Itinerary
9am: Hotel pick up
9:30am: Martial Art Initiation Class
11am: Coconut Carving Workshop
12pm: Lunch provided
1pm: Insect Cooking class
2:15pm: Start Fishing Experience
6:15pm: Dinner on boat
7:15: Head back to hotel
Meeting Point
Exact meeting details will be sent to your email upon completion of payment.
Departs
Daily, including weekends
Time
9AM
Backstreets of Phnom Penh Tour
11:00AM - 12:00PM

Monday, 29-04-2016

11:00 AM - 12:00PM

How many participants are there?
*Top Deals and Last Minute deals pricing is available for limited spaces
Terms & Conditions:
No refunds and cancellations
Check Availability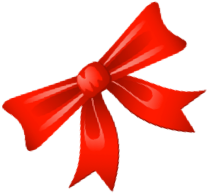 Buy as a Gift

Instant confirmation

Add

ed

to wishlist
Best Price Guarantee

Free & Easy Cancellation

Up to 10% Cashback

100,000 5 Star Reviews